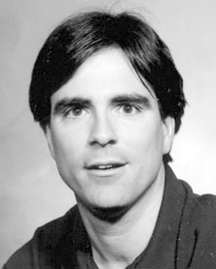 The Garden of Peace: Where Spirits Pass and We Say Goodbye by Janice Taylor, Life & Wellness Coach, Certified Hypnotist, 50-pound big-time-loser.

For those of us who have lost a loved one and/or are feeling the loss of Professor Randy Pausch, best known for his "Last Lecture," given to his students in the fall of 2007, nearly one year after being diagnosed with terminal pancreatic cancer, I offer you "The Final Goodbye" meditation.
Imagine a Garden of Peace…
A place that you might see in your mind's eye; a peaceful place where calm and harmony are natural; a place where spirits pass from this world to the next. Perhaps your Garden of Peace is overgrown with wild flowers or weeping willows. The birds sing songs of love as the bees buzz from one flower to the next.
While we cannot enter the garden, as it is not our time, we are able to see and experience this garden in a real way.
Those who have passed to the other side are no longer inhibited and influenced by the matters of the world – they are free to see the universal truths and wisdoms. And all we need to do to communicate with them is say their name.
They will 'appear' in the Garden of Peace in some way, shape or form. Remember that they are no longer in their bodies; they are in spirit form. I don't know how this person will present himself to you, but you do. Perhaps, he or she may speak to you through your favorite flower, sending a beautiful fragrance your way; or you may mysteriously feel an Angel brushing your cheek, or you could see the person in their old form sitting cross-legged under the weeping willow, or on a bench in the middle of a honeysuckle grove.
Look and listen and when the time is right, offer your prayers, your final goodbyes. This is a time you can be sure that all that you need to say can be said; peace can be yours.
You might want to simply let this person know that you love them, that you will carry them with you, always. I don't know what you need to or want to say, but you do. And when you are finished reach out for a final touch, a hug, and say your last goodbye.
Take a moment to process your feelings, take it in on the deepest level, in every cell, molecule and atom, all that is useful and good from this meditation and carry it with you always.
* * *
My Farewell to Rancy Pausch . . .
I see Randy under the weeping willow, doing push ups, smiling and inspiring still and I say to him … Thank you for living life fully, for being a beacon of light, for going after your dreams and inspiring me through your words.
"Brick walls are not there to keep us out. The Brick Walls are there to give us a chance to show how badly we want something. The Brick Walls are there to stop the people who don't want it badly. They are there to stop OTHER people."~ Randy Pausch
And now, Randy smiles and waves goodbye, leaving with me with feelings of peace, love, a calmness of spirit, a sense of renewed purpose. I take these feelings in on the deepest level.
And I move on … making this day count, knocking down the brick walls that are surely not meant for me (or you).
Spread the word, NOT the icing!
Janice
For more motivation and inspiration, join the Kick in the Tush Club: Beliefnet Chapter.
Pick up a copy of Janice's latest: All Is Forgiven, Move ON ~ Our Lady of Weight Loss's 101 Fat-Burning Steps on Your Journey to Sveltesville!
" . . . . kooky genius ~ see if her idiosyncratic diet plan will work for you." ~ O, The Oprah Magazine


about Janice