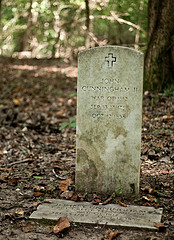 by Davee Evans
It is time to contemplate the uncertainty of my death. That's a specific project of mine for 2010: to imagine that this is the last year of my life. In doing that, I'm planning a series of contemplations to work with each month, inspired by Stephen Levine's book "A Year to Live". His book describes a similar exercise he and his wife Ondrea held in 1994 — also from January through December — imagining they had only one year left. They contemplated fear, gratitude, and unfinished business.
Then just this week I learned a friend has cancer. That's becoming my first contemplation. It can come at any moment.
I've had some interesting reactions from friends and family to this project. My dad got immediately uncomfortable and wanted to make sure I wasn't giving up on reasonable, longer-term plans. He's quite practical like that. I assured him that this was only a contemplative exercise. Many friends have applauded the project. Some have cautioned however that this project might 'manifest' my untimely demise. That's a popular word out here in California, "manifest". I'm not a fan of the term — sounds like magical thinking — but I'm trying to be more open. My intention is not to manifest my early death, but to manifest more awareness of the preciousness of life and to manifest greater appreciation for my community and loved ones. I am also aware that fear has a deep effect on me: from relationships to making me not want to look at death at all. I'm afraid to think about other people's death. I don't think about mine at all. This is going to bring up fear for me.
This week I learned that a friend has cancer, a type which historically gives one a year to live. Fortunately, great advances in the last ten years have changed his prognosis for the better. But there is uncertainty. I can feel the fear well up in me just thinking about him now. So yesterday I visualized that it was me instead of him. First there was a persistent pain. Not too bad initially, but it didn't subside. Eventually I was popping twenty advil a day to get by. Finally the day came when I was sitting in my doctor's office and his face went white as he looked at the x-rays. It's metastatic cancer. It is time to get my affairs in order.