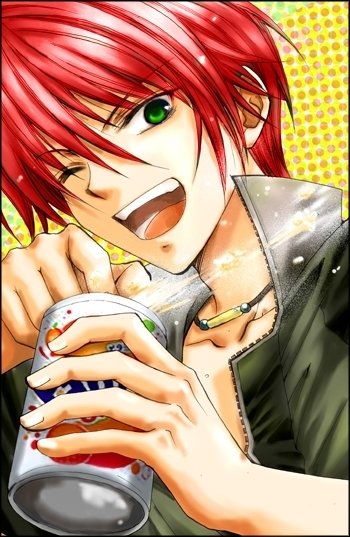 On a day when the Northeast is being soaked with rain and Google's on fire with searches for the
tiger woods latest update
, I was thrilled to receive the latest update from my anonymous Facebook friend We Happy Now. I was introduced to We Happy Now a few weeks ago by a friend who suggested I join the free
We Happy Now fanpage
so I would get We Happy Now's updates every few days.
We Happy Now makes me feel like a 10 year old girl who just discovered Lisa Frank stickers. He (or she?) offers the perfect combination of ancient wisdom, childlike clarity, and a commitment to expressing their ideas to an English-speaking audience even though their command of English is far from perfect.
Each little one sentence idea is like a jolt of blue lightning through the haze of the day, reminding me that freedom from dissatisfaction may not be easy, and that it starts with compassion for myself and others.
Some of my favorite gems so far:

"Whether
you think spirit is in god, allah, jehovah, child, rain, or tree, it is
all different names for same thing that move through us all. You say
tomato, I say potato! Realize this and be we happy now!"
"WE
HAPPY NOW! no more looking outside the moment of now for happy – no
regret, no shop shop future dream maybe happy times. right now, you
enough, and you have enough for happys."
"today
think of this for happiest. don't wait to fix friends and loved
relationships until its broken. fix it when it working, every day, and
never breaks! always happy if always paying attentions!"
You can sign up for free for the free We Happy Now Facebook fanpage; or you can follow them on Twitter.
Trust me, you'll love it when you from him or her or whoever it is. It's like a little bell in the middle of your day, demanding that you pay attention to what is available to you in the present moment.
Or, you can just buy some Lisa Frank stickers: