In case you haven't been paying attention, now it's not fashionable to support Focus on the Family.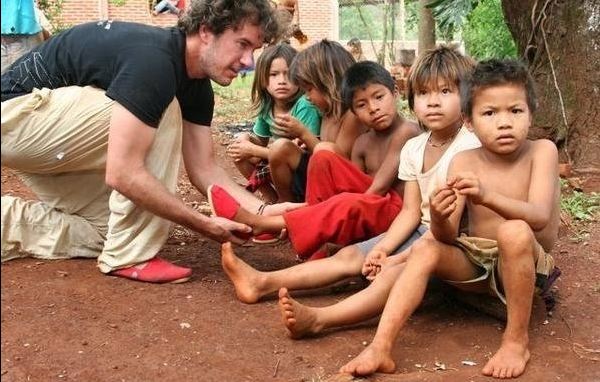 That's the message from TOMS Shoes founder Blake Mycoskie. Following criticism from liberal fashionistas, he has assured the politically correct that he certainly isn't tolerant of Dr. James Dodson.
Apparently the cultural diversity Mycoskie envisions for America does not include the millions of Focus on the Family supporters who might buy his shoes.
According to the internet news site The Blaze:
"Following media criticism, TOMS Shoes founder Blake Mycoskie has released a statement apologizing for speaking at an event with Focus on the Family about "faith in action." He used the release to make sure people know that his appearance was a mistake and that he and his company support "equal human and civil rights for all."
And, he drove home the fact that Focus on the Family will not be affiliated with his "One for One" movement giving shoes to children in developing countries:
"Had I known the full extent of Focus on the Family's beliefs, I would not have accepted the invitation to speak at their event. It was an oversight on my part and the company's part and one we regret. In the last 18 months we have presented at over 70 different engagements and we do our best to make sure we choose our engagements wisely, on this one we chose poorly.

"Furthermore, contrary to what has been reported, Focus on the Family is not a TOMS giving partner.

"So there is no misunderstanding created by this mistake, let me clearly state that both TOMS, and I as the founder, are passionate believers in equal human and civil rights for all. That belief is a core value of the company and of which we are most proud."
"What has been reported" apparently refers to a recent article in Christianity Today that suggested Focus on the Family might be "working to become a TOMS international distributor in Africa."
Following the event announcement and Christianity Today's article, Ms. magazine organized a petition through Change.org asking TOMS to cut ties with "the notorious extreme right-wing, anti-gay, anti-choice, anti-woman fundamentalist Christian group Focus on the Family."
And now, Mycoskie has done exactly that.