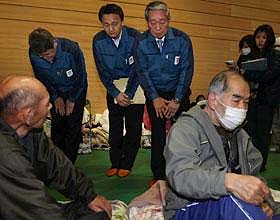 In an incredible offer to sacrifice their lives, about 200 elderly Japanese professionals have asked their government to let them take the place of the younger workers at the crippled Fukushima nuclear power plant.
Retired engineer Yasuteru Yamada, 72, says the idea is that they figure they have less than 20 years to live anyway and will be dead before any radiation-related cancer develops.
"It's a different story for the young people who have battled in this war zone for three months and are at great risk for developing cancer as they grow older," writes Kelly Hodgkins on the website Gizmodo.com. "All that is stopping these pensioners from donning their radiation suits is the Japanese government which unfortunately is dragging its bureaucratic feet."
Yamada told the British Broadcasting Corporation that it was time for his generation to stand up. No longer could he be just an observer of the struggle to stabilize the nuclear plant.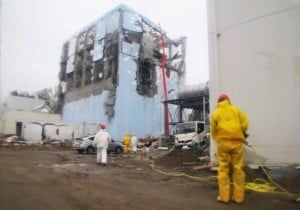 "The retired engineer is reporting back for duty at the age of 72," reported the BBC, "and he is organizing a team of pensioners to go with him. "Volunteering to take the place of younger workers at the power station is not brave, Yamada says, but logical."
He has been getting back in touch with old friends via e-mail and Twitter with the message that "even if I were exposed to radiation, cancer could take 20 or 30 years or longer to develop. Therefore us older ones have less chance"
The plant is still spewing radiation, nearly three months after an earthquake and tsunami knocked out its cooling systems, triggering explosions. Its operator, Tepco, has now confirmed three of the reactors probably suffered meltdowns.
"Michio Ito used to be a primary school teacher," reports the BBC, "but is spending his retirement helping out in a cafe that offers work experience to people with learning difficulties. He is keen to swap his apron for a radiation suit."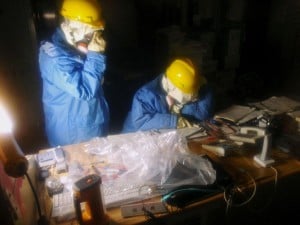 "We are not kamikaze," says Yamada — referring to the suicide airmen of World War II who dived explosive-laden aircraft into Allied forces' battleships and aircraft carriers. "I don't think I'm particularly special. I hope it will be a great experience. Most Japanese want to help out any way they can."