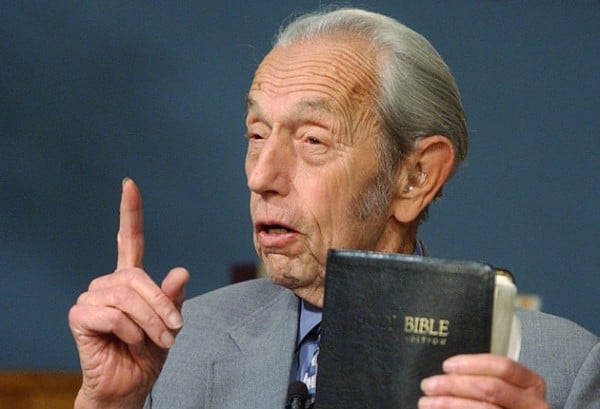 You and I may not be all that surprised that discredited cult leader Harold Camping blew it again.
No, just as it did not on his previous "guaranteed" date — September 6, 1994 — the world did not end Saturday.
May 21, 2011, came and went.
If you remember, the president of the Family Radio network, which is estimated to be worth $90-120 million, had "guaranteed" that at midnight Jerusalem time on May 21, Christians would meet Jesus in the sky, while earthquakes and other disasters would break out across the world. Then on October 21, the whole world would be destroyed.
"It has been a really tough weekend," the 89-year-old Camping, while standing in his driveway, told the San Francisco Chronicle on Sunday afternoon before turning and walking back into his house. "I'm looking for answers."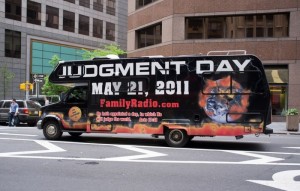 So are his followers. And it is those tender believers that you and I should remember today. One hard lesson many Christians have learned is that leaders — religious, political or otherwise — invariably have feet of clay. If you or I take our eyes off of Jesus and put them on Harold Camping or any other human being, we set ourselves up for disappointment and disillusionment.
The bottom line is: Humans fail. God doesn't.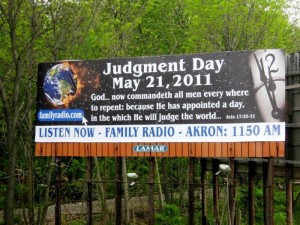 Retiree Robert Fitzpatrick knows all too well. At 6 p.m. on May 21, he was standing in the drizzling rain in New York City's Times Square, surrounded by jeering tourists as the appointed hour came and went. The 60-year-old retiree had spent $140,000 — almost everything he had — on hundreds of billboards proclaiming the Armagedon that Camping had predicted.
Obviously shaken when it didn't come, he told ABC News, "I can't tell you what I feel right now," he said. "Obviously, I haven't understood it correctly because we're still here."
What did Jesus say about those who predict the day and time of His return?
Counselors from Calvary Bible Church in nearby Milpitas, California, spent Saturday afternoon in front of Campings' Family Radio headquarters in Oakland, offering spiritual support to Camping's dejected followers.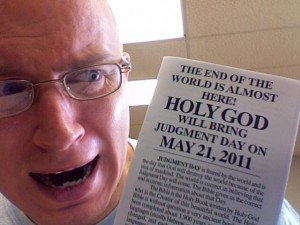 "We are here to reach out to those people who might have bought the lie," said one worker, who said the intent is to "embrace them and reach out to them."
An International Business Times reporter got Camping to answer his door at his Alameda, California, home and got a brief statement. When asked about his silence since the prediction, Camping said he needed more time and wanted to think and recover.
25 times in the past when Judgment Day prophecies have proven bogus
What was it that Camping declared absolutely was going to happen May 21? Here is a replay of one of his more adamant declarations to the British newspaper the Daily Telegraph:
What should we expect from cult leaders such as Camping when their prophecies are proven false?
Not everybody is feeling to kindly toward Camping:
"Someone has to say it," writes Kim Riddlebarger on her Christian blog, "the man is a false teacher and a kook. My sense is that Camping falls within the exhortation given by Paul in Romans 16:17 (and elsewhere) — such people are to be avoided. Camping is a false teacher, plain and simple. Anyone who repeatedly pulls the kinds of shenanigans he has should have no credibility.
Why should we not be surprised that Camping's prophecy was false?
"Non-Christians see him for what he is. Yet, Christians feel ashamed about calling him out on the same grounds — when Scripture requires that we do so! Yes, we need to pray for his repentance, and yes, we need to be merciful to those whom he has deceived. But given the way the man handles God's word, he is self-edvidently a kook. He has no business being labeled a 'teacher.' And it is tragic that he has used his vast radio empire to deceive so many."