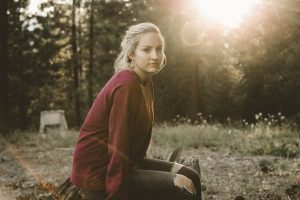 Do not conform to the pattern of this world, but be transformed by the renewing of your mind. Then you will be able to test and approve what God's will is—his good, pleasing and perfect will. Romans 12:2
If you can change the way you think, you can change the way you live. When the Holy Spirit comes to reside in your life as a Christian, that's the first area of your life where He goes to work: your mind. Here are five areas where God wants to transform your thinking:
1. God – The Holy Spirit wants to change the way you think about God. He wants you to understand that God isn't a distant, demanding deity but a loving heavenly father. God doesn't want anything from you, he wants things for you. God doesn't love you because your good, He loves you because you're His. Those small changes in thinking will radically transform your closeness to God.
2. Self – Satan is the father of lies and will constantly throw lies at you about your worth, your esteem, your value. The Holy Spirit is the Spirit of truth and will lead you into the truth of who you are in Jesus. When you get into God's Word on a daily basis you're fighting the lies of the world with the truth of Scripture and allowing the Holy Spirit to transform how you think about yourself.
3. Life – The Holy Spirit wants to give you an eternal perspective on life so that you make better and wiser decisions. He'll help dads realize it's not worth it to sacrifice the future relationship with their kids because they want the momentary rush of an affair. He'll help teens realize that long-term purity has much more value than short-term sexual fulfillment. He'll give you a bigger perspective on life.
4. Others – The Holy Spirit will go to work on your emotions, replacing anger and bitterness with forgiveness and joy. These emotional shifts will completely transform your relationship with those around you for the better.
5. Church – The Holy Spirit will help you see the church as He sees the church. Instead of a house of rules and regulations, He'll help you see it as a spiritual family. Instead of approaching church as a place to be entertained, the Holy Spirit will help you see church as a place to serve and make a difference.