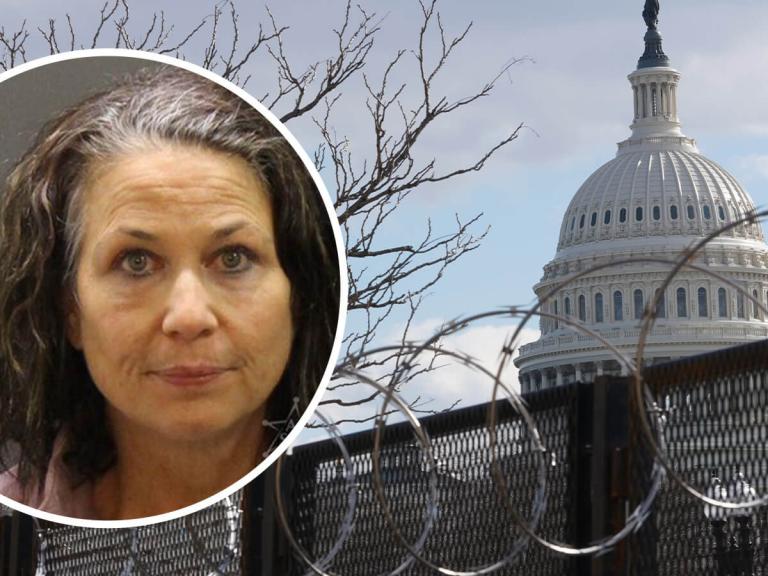 55-year-old Yvonne St Cyr was sentenced to 30 months in prison along with 36 months of probation, as well as a $1,000 fine and $2,000 in restitution for her role in the January 6th Capitol attack in 2021. St Cyr had been previously convicted in March on six charges, including two felony counts on civil disorder and a number of misdemeanors. St Cyr attended the January 6th "Stop the Steal" rally after traveling 2,400 miles from Boise, ID and joined others in the crowd who would eventually break through barriers along the Lower West Plaza in the Capitol building. St Cyr insisted she was pushed through the barriers, while prosecutors affirmed she pushed her own way through. "St Cyr entered the Tunnel twice and eventually climbed onto a ledge overlooking the crowd of rioters, which she filmed with her phone and shouted at the crowd, 'We need fresh people' and 'Push, push, push,'" prosecutors wrote. St. Cyr made her way into the Capitol through a broken window and live-streamed herself in the building.
Prior to her sentencing, St Cyr had released a video stating she did not believe she would spend any time in prison. "The spirit has assured me that isn't going to happen," she said. She also told her followers to "just keep watching Tucker [Carlson], keep spreading the truth, keep talking about the corruption, keep sharing, and we will bring the system down." After her sentencing, she told the court, "I did the right thing. I know it sounds delusional." She went on to relate to how Jesus must have felt in the garden of Gethsemane on Facebook. Referring to the sentencing as a "clown court," she said, "I understood what Jesus felt like when he was in the garden of Gethsemane praying and felt so alone." She also referenced being at the court with another woman whose husband was being sentenced. He had been incarcerated since February 2021, according to St Cyr and was facing 14 years in prison for his role at the Capitol. St Cyr also noted that she and her husband hadn't filed taxes since 2019 and encouraged her followers to stop paying as well.
St Cyr is a veteran who had formerly been dishonorably discharged from the US Marine Corps. Her lawyer, Nicole Owens, stated her client had "a misguided sense of patriotism and loyalty when she entered the Capitol on January 6, 2021." "She was exceptionally vulnerable to the messages surrounding the 2020 election due to her traumatic upbringing," said Owens. "She believed former President Trump and others in power, who told her the election had been stolen. She still does. Because of that belief — she felt she had a duty to act to save our country." St Cyr's husband, Troy St Cyr, wrote letters of support for his wife. "She harmed no one, didn't break anything and caused no destruction or damage to another human being or any government property. She had no intent to commit any crimes, much less the unconstitutional laws that you all have created to take our freedoms away," he stated.