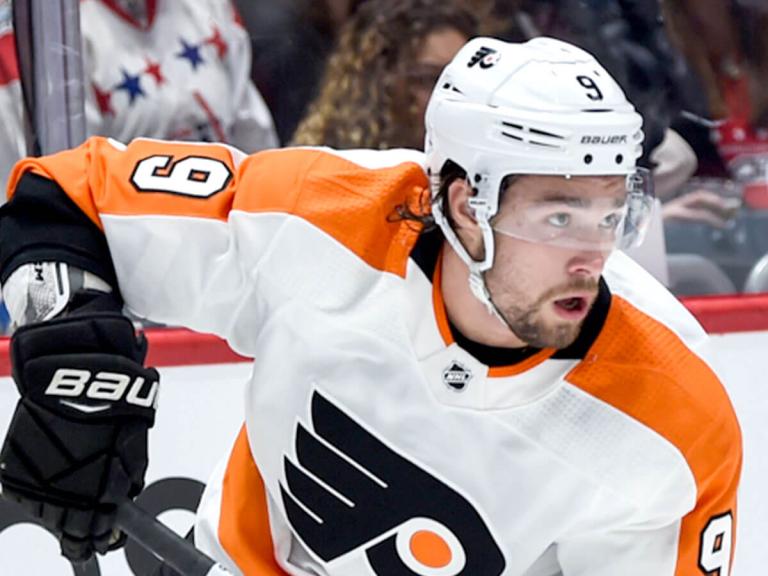 Ivan Provorov, a defenseman for the NHL's Philadelphia Flyers, has made headlines after his refusal to wear a pride jersey for the NHL's LGBTQ+ pride night. The event occurred last Tuesday and involved wearing a rainbow-themed warm-up jersey. Provorov, a Russian Orthodox, cited his faith for refusing to participate. "I respect everybody's choices. My choice is to stay true to myself and my religion," he said in a postgame interview. Rather than being benched, Flyers coach John Tortorella permitted Provorov to play the game, which the Flyers won 5-2. Provorov faced immediate backlash and was labeled "homophobic" for the decision. "Being LGBT+ is not a 'choice.' Being ignorant, obnoxious, and homophobic is a choice. Ivan Provorov wasn't wearing uniform tonight, and the NHL Flyers should not have let him play. Stop letting bigots hide behind their cherry-picked religion. Do better," NHL writer Rachael Millanta wrote on her Twitter.
Tortorella has continued to defend Provorov and his decision to allow Provorov to play. In an interview with Philly Hockey Now, he said that he believed benching Provorov would be "unfair." On Thursday, he defended Provorov, saying he had no concerns that the controversy would affect the team. He also stated that he and Provorov had had a good discussion about his decision to not participate in the LGBTQ+ event and that he didn't believe the conflict would affect the team. "To me, it bonds the team going through something like that. I'm not concerned about the speculation of a team splitting up," he said. Furthermore, he added that "Provy did nothing wrong. Just because you don't agree with his decision doesn't mean he did anything wrong." He also noted that Provorov is not trying to force his beliefs on anyone. "Provy is not out there banging a drum against Pride Night. He quietly went about his business. He and I had a number of conversations to how we were gonna do this. You have the team, you have him, you have all this going on, talked a lot, you have the whole process there. He felt strongly with his beliefs, and he stayed with it."
While not citing Provorov specifically, the Flyers team has voiced its support of the LGBTQ+ community. "The Philadelphia Flyers organization is committed to inclusivity and is proud to support the LGBTQ+ community. Many of our players are active in their support of local LGBTQ+ organizations, and we were proud to host our annual Pride Night again this year. The Flyers will continue to be strong advocates for inclusivity and the LGBTQ+ community," the team said in a statement. NHL Commissioner Gary Bettman has voiced the NHL's commitment to "inclusivity" saying, "A handful of players don't define what we're doing as a whole. You know what our values are. The Flyers have the same values, and individuals may have their own reasons for doing what they do. And you have to talk to him about that." He went on to add, "At the end of the day, I think everybody knows what the league stands for in terms of our values… individual players are gonna make their decisions and follow their beliefs… let's focus on the 700 that embrace it and not one or two that may have some issues for their own personal reasons." There have been reports that Provorov jerseys have been selling out online since the controversy.