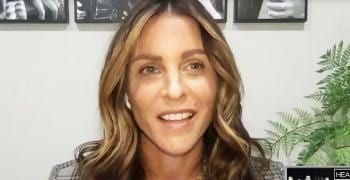 Granddaughter of the late American evangelist Billy Graham is taking the platform that she inherited and using it to convince fellow evangelicals to not vote for Donald Trump. It's putting her at odds with many in the religious group and even her own family, but she is convinced the Trump administration and church have "failed".
Jerushah Duford, 42, wrote to HuffPost saying, "I want every marginalized community, every sex, every race, every nationality and every sexual orientation to know that Jesus loves them. I want them to know that if they have not felt that from the church through this administration, then WE HAVE FAILED."
Duford instead endorses Democratic nominee Joe Biden, who is Catholic. She has written several op-ed pieces and appeared in network television interviews to share her thoughts on the election.
Duford went as far as to say that the evangelical following of Trump is ruining their reputation, because of Trump's immoral actions. She says that it's damaged the way no-Christians see the church. Instead, they are now viewed as being "greedy and a group of hypocrites".
"Jesus always built a bigger table not a higher wall," she said. "Jesus did not scare people to Himself or demand that people listen: Jesus DREW people to Himself because He was loving and authentic and humble."
Duford wants non-Christians to know that Trump does not represent the Jesus she knows and loves in the Bible.
"I would rather have an agnostic in the White House than a president that claims my faith and yet demonstrates it to the world so poorly," she said.