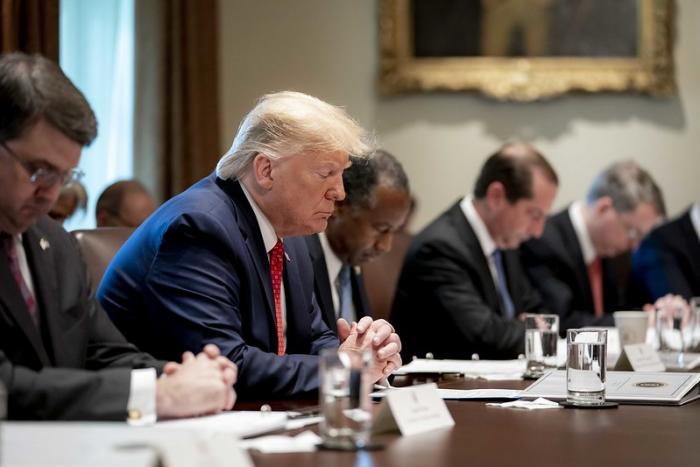 Rev. Ralph Drollinger, a minister who leads a weekly Bible study group for President Donald Trump's cabinet, believes the COVID-19 crisis in an act of God's judgment.
In a blog post titled "Is God Judging America Today," the minister blames the coronavirus on several groups, including those who have "a proclivity toward lesbianism and homosexuality."
In a lengthy March 21 "Bible Study" on his Capitol Ministries blog, Drollinger wrote that America "is experiencing the consequential wrath of God." His post caused outrage among several national LGBTQ advocacy groups.
The LGBTQ community isn't the only group he blamed for igniting God's wrath – he also laid blame on people with "deprived minds," environmentalists and those who deny the existence of God.
In an email sent to NBC News, Drollinger said his words about the coronavirus were misinterpreted, also included that he does not "believe that homosexuality played any role whatsoever in the coronavirus."
He included that when it comes to God, there are a "panoply of wraths." He explained that he believes homosexuality causes one type of God's wrath, the wrath of abandonment, which is different than the wrath that manifested in the coronavirus (sowing and reaping wrath).
White House spokesman Judd Deere called the implication that homosexuality caused the pandemic "disgusting" and "certainly not something the President believes."
"President Trump has no higher priority than the health and safety of all Americans, and ensuring we emerge from this pandemic stronger than ever before," said Deere, also including President Trump does not attend Drollinger's Bible class.
The New York Times recently referred to Drollinger as the Trump Cabinet's "shadow diplomat."