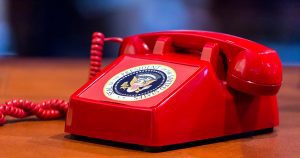 Pennsylvania Attorney General Josh Shapiro stated that a surge of outside inquiries has come since the investigation into the clergy sex scandal in Pennsylvania began. Since August, when the investigation began, Shapiro said that the Pennsylvania hotline that was set up for dealing with the issue has received nearly 1,500 calls. Many of those calls had provided information that had not been previously uncovered during the two-year inquiry by state investigators.
"We are learning a lot of new information that we and other law enforcement agencies are investigating," Shapiro said. "Law enforcement, in many ways, is just getting started. I think we're probably in the third or fourth inning, meaning that we still have a good ways to go and a lot more horrors to unearth."
Pennsylvania authorities have been working with their counterparts across the nation to craft search warrant applications and grand jury subpoenas while working to hunt down the predators that have infested the clergy across America. So far, the attorney generals from 14 different states have publicly acknowledged that they have launched clergy abuse inquiries of their own, and the United States Justice Department is in the midst of a broader review of its own.
Attempts at bringing the perpetrators to justice have been stymied, in part, by the fact that the statue of limitations has expired for a large number of cases. Indeed, of the 300 predators so far identified in the Pennsylvania investigation, only two of them were still able to be charged for their crimes. The actions of the others had been deliberately buried for too long. Unfortunately, those who hid the actions of the guilty are unlikely to face jail time either.
"None of those who enabled the cover-up could be charged under our laws," said Shapiro.
The information that has come in over the hotline could end up changing things, but so far, the information is still under investigation.
"There is a lot that is of interest to us; there is a lot that is of interest to law enforcement in other jurisdictions," Shapiro said. "It is too soon to say what could be actionable or not."
One can only hope that the information given over the hotline enables Shapiro to bring those responsible for such horrid crimes to justice once and for all.