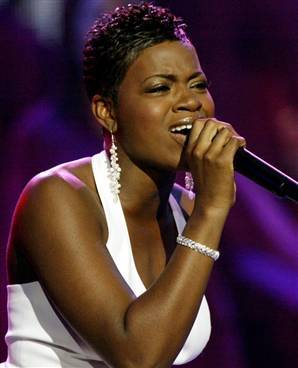 Producers of legendary Gospel singer Mahalia Jackson's upcoming Hollywood film are reportedly irked after the film's star, American Idol winner Fantasia Barrino, concealed her pregnancy by a married boyfriend.
The family of the squeaky-clean Mahalia — the Queen of Gospel — is said to be aghast. Rapper Missy Elliott and fellow American Idol finalist Mandisa Hundley have been mentioned as possible replacements. Shooting for the movie starts in January.  
Production has been pushed back — hiking the film's budget from $23 million to $27 million, according to the New York Post. Producers are also furious that Fantasia, 27, told them she was putting on weight for the role.
"The family thinks if Fantasia plays the role, it's going to sully the name of Mahalia," executive producer Adrian Taylor told the Post's "Page Six" celebrity gossip column. "They think she's got the wrong image, having a child out of wedlock."
Due to scheduling conflict, "director Euzhan Palcy may be forced to drop out of the project," reported the Post.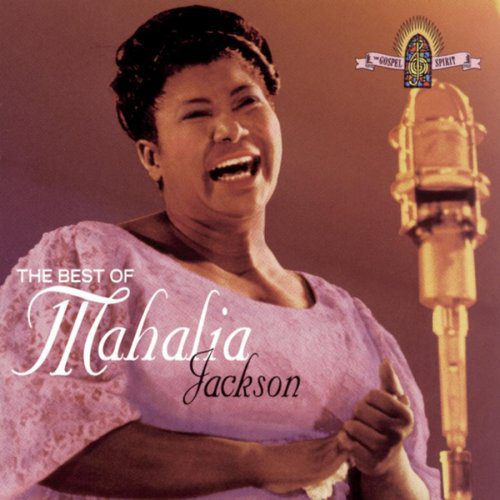 The film "has gone from singing Gospel to singing the blues, as the pregnancy of star Fantasia Barrino is apparently being viewed as anything but a bundle of joy from producers," reported Mike Scott for the New Orleans  Times-Picayune. "In fact, it could spell the end of her involvement with the project all together."
The film is based on the 1993 book Go Tell It: Mahalia Jackson, Queen of Gospel, which tells of Jackson's rise from an impoverished New Orleans childhood to stardom in the U.S. and Europe as a Gospel great, including her work in the civil rights movement and her induction in the Rock and Roll Hall of Fame.
She began recording in 1931 with the single, "You Better Run, Run, Run" of which no copies are known to have survived. She had limited success until 1948 when her "Move On Up A Little Higher" sold eight million copies and was so popular that stores could not stock enough copies to meet demand. She was catapaulted into instant fame and began appearing in concert halls in New York and across Europe, accompanied by full orchestras instead of at churches as she had done since teenage.
Her 1949 "Let the Power of the Holy Ghost Fall on Me" won the French Academy's Grand Prix du Disque. Sales skyrocketed into the millions with "Amazing Grace" (1947), "I Can Put My Trust in Jesus" (1949), "Go Tell It on the Mountain" (1950), "The Lord's Prayer" (1950), ""His Eye is on the Sparrow" (1951), "I Believe" (1953), "Didn't It Rain" (1953), and "Nobody Knows" (1954).
She was the first Gospel singer to perform at New York's Carnegie Hall. In 1961, she performed at U.S. President John F. Kennedy's inauguration. At the 1963 March on Washington, she sang in front of 250,000 people "How I Got Over" and "I've Been 'Buked and I've Been Scorned" as the Rev. Dr. Martin Luther King, Jr. prepared to deliver his famous "I Have a Dream" speech. She sang "Take My Hand, Precious Lord" at his funeral.
When she died in 1972, 50,000 people filed past her bier at Chicago's Greater Salem Baptist Church. A two-hour, standing-room-only funeral at the Arie Crown Theater included tributes by Mayor Richard J. Daley, Sammy Davis, Jr., Aretha Franklin, Ella Fitzgerald and Coretta Scott King. Three days later, the scene repeated itself at New Orleans' Rivergate Convention Center where she was eulogized by the famous and powerful. Lou Rawls sang "Take My Hand, Precious Lord."  Comedian Dick Gregory praised 'Mahalia's "moral force" as the main reason for her success." Actor Harry Belafonte called her as "the single most powerful black woman in the United States."