A Washington, D.C., exhibit of Chinese Bibles sponsored by China's Communist government is an embarrassing farce that should cannot go unchallenged, say authors Charles Colson and Congressman Frank Wolf.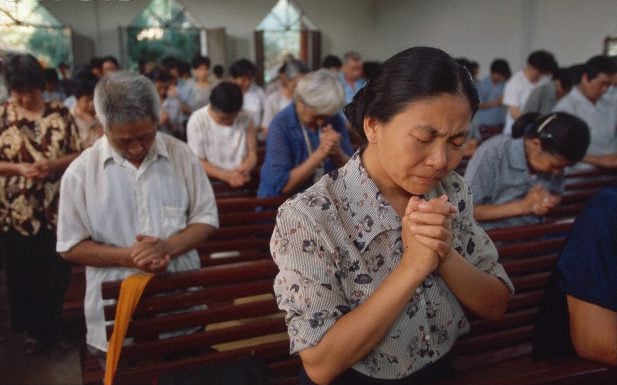 Colson is the founder of Prison Fellowship, author of such bestsellers as Born Again and Kingdoms in Conflict, and was special counsel to President Nixon.
Wolf is a member of Virginia's delegation to the U.S. House of Representatives.
The exhibit in question is "A Lamp to My Feet, A Light to My Path," designed to educate Americans about the history of the spread of Christianity in China from the Tang Dynasty to modern times.
"The irony, of course," writes Colson, "is that the same government that is urging us to join in celebrating the spread of Christianity over the centuries is brutally repressing Christians today. China Aid, an organization that exposes the persecution of Christians in China, says the exhibit is 'a government propaganda ploy' intended to deflect attention from reports of growing religious persecution in China."
Colson's criticism is echoed by Wolf, author of Prisoner of Conscience, which describes his human rights work around the world. In it, he "describes his trips to China, where human rights violations are among the worst in the world. How does he know? He's seen it with his own eyes," says Colson on the Crosswalk website:
Frank and his friend, Congressman Chris Smith of New Jersey, flew to Beijing just prior to the 2008 Olympic Games. The plan was to dine with half a dozen human rights lawyers and underground house church pastors.

But when the Chinese government got wind of this, they started arresting the Congressmen's dinner companions. In the end, only one dissident showed up—and he was arrested the next morning.

So much for religious freedom. When Frank and Chris publicly complained, the Chinese government told them to keep their noses out of China's internal affairs.
Wolf and Smith also met with Ambassador Li Zhaoxing, and asked him to release people "who'd committed the 'crimes' of promoting democracy, religious freedom, and labor rights," Wolf writes. It didn't happen.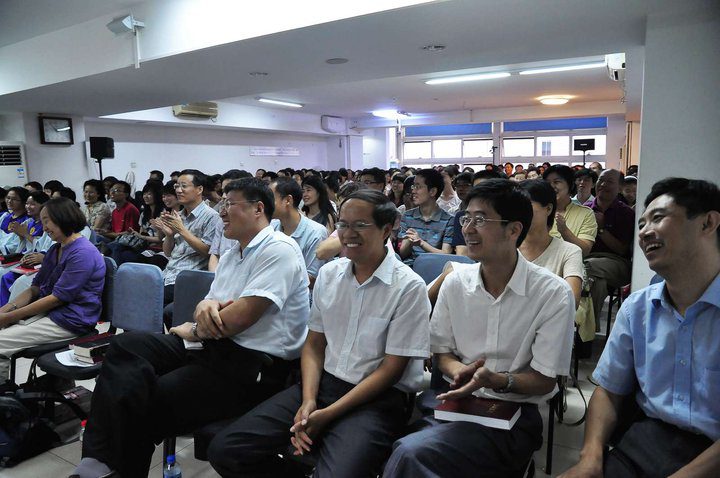 China has conducted six months of repression of Beijing's 1,000-member Shouwang Church, keeping the leadership under house arrest, blocking the congregation from using a facility it bought for $4 million, and arresting anyone who gathers for worship at a nearby public park.
CLICK HERE to read more about the Shouwang Church's ordeal
"At the time of our visit," Wolf writes in his book, "every one of the approximately 35 underground bishops of the Catholic Church was either in jail, under house arrest, under strict surveillance, or in hiding."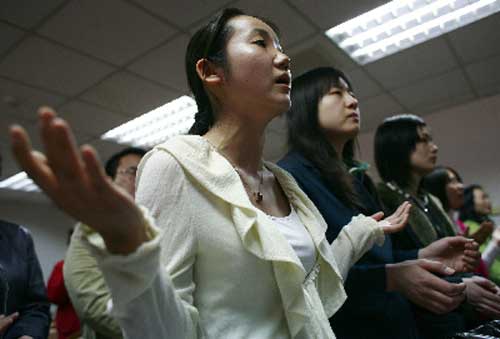 China only allows Catholic bishops who have cut all ties to the Roman Catholic Church, instead affiliating with the government-financed Catholic Association. The only legal Protestant church in China is the Three-Self Patriotic Movement, whose pastors preach government-approved sermons, bar children from attendance and do not engage in evangelism. The vast majority of China's Christians — as many as 120-150 million according to some estimates — worship in "underground" churches often held in private homes.
CLICK HERE to watch a video about China's underground church 
"So if you happen to see those Chinese Bibles on display, know it for what it is: a propaganda ploy," writes Colson, "because those who worship the God of the Bible are being arrested, imprisoned, and persecuted."