When the subject of environmentalism comes up in everyday conversation, I usually hear two prevailing thoughts:
1. "That's a bunch of political hogwash. There's plenty of land…energy…etc."
2. "Oh, no! What shall we do!? There won't *be* a world for our children's children!"
I'm not buying either of them. In fact, I have a third alternative thought:
3. "We're bigger than our problems."
I think when we stop pretending a problem doesn't exist…and stop being afraid of the problem…solutions magically (divinely?) present themselves. The most likely recipients for the magic…divine…answers are people who have not chosen denial nor fear as their prevailing thoughts, but instead choose faith. Children are great at that!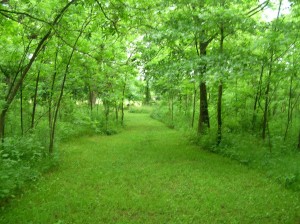 And so today I celebrate 13-year-old Aidan Dwyer, a brilliant boy who found an answer hidden in a tapestry of trees. On a hiking trip he was fascinated by the pattern of trees above his head and he started to wonder (Oh, how I love wondering!) if the spiral formations of leaves somehow absorbed more sun. After testing his theory, he found that spiral solar panel arrangements do indeed produce 20% more solar panel energy.
Way to go, Aidan, for listening to those trees!
When the next negative person says to me, "I don't know what will happen when today's youth lead our country," I'm going to think of Aidan–and the many young men and women like him–and respond with, "I can't wait!"
For the full story about Aidan, click here.