I broke my own rule yesterday.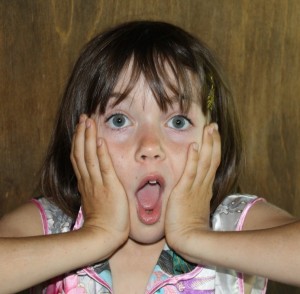 If you've read my blog "How to Be Happy," you know that I am very careful about what I allow in my brain. I have a standing rule for myself not to watch the news. The gift I can give this world is to shine, and I can't do that if I'm worried and anxious over what is happening in Japan or Joplin. During the Japan tragedy, I read just enough headlines to be informed, and then I purposely sent prayers, love, and light their direction instead of falling into my personal  pit of despair. I'm useless in that pit.  Sunday night, however, when Joplin, Missouri–our neighbor–was picked up and thrown about by a monster tornado, I immersed myself in the news. I watched video and studied photos. I broke my own rule.
That was a bad choice.
Yesterday morning I woke to day-long tornado warnings for Oklahoma, and, instead of being able to think clearly and rationally–make my plan and follow through–I became paralyzed with fear. I couldn't think. I was useless in my pit of worry, fear and anxiety. That pit isn't a good place for a mother who needs to be smart and responsible. Fortunately, the tornadoes were not scheduled to hit our area until evening–after my husband came home from work.
When my husband arrived, I said, "I made a mistake. I watched the news yesterday. I can't trust my instincts. I know you were careful to not watch yesterday's news so I am going to trust your intuition instead of mine."  I'm not the kind of person who easily does this kind of thing :). I like to make my own choices.  The man was amazing. He gave me a hug. He got out the emergency supplies. He made a plan. He watched the weather. He had a clear mind and an in-tune heart.
And I relaxed.
This experience has lead me to add a point to my "How to Be Happy" instructions:
Choose positive people to surround you. I can hear the tune now: "Lean on me…when you're not strong…I'll be a friend…I'll help you carry on…" And I remember that brilliant scripture: Ecclesiastes 4:9 "Two people are better off than one, for they can help each other succeed. If one person falls, the other can reach out and help. But someone who falls alone is in real trouble." I told my husband this morning, "Wow. I was sure human yesterday." He laughed and replied, "Well, we all do that sometimes." If you ever plan to be human…have those weak moments…it's good insurance to have a strong and wise person to think for you.
So…concerning tornadoes, let us all sing together (because singing does make one happy):
If the sky that we look upon
Should tumble and fall
And the mountain should crumble to the sea
I won't cry, I won't cry
No I won't shed a tear
Just as long as you stand, stand by me….