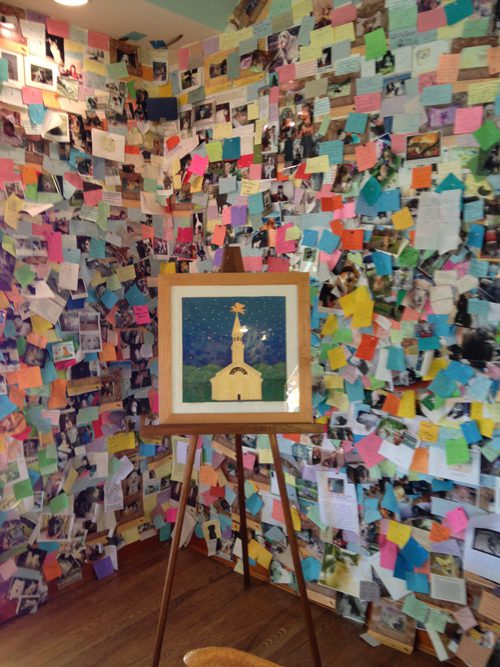 The tragically late Stephen Hunek said, "You can trust a dog with your life but not with your lunch."
I read the lead story in the latest issues of Seven Days that featured the wonders and travails of the Dog Chapel and Dog Mountain, the legacy of artist Stephen Hunek and his late wife.
The next day I took a trip to Dog Mountain. It's a magical place. A literal sanctuary where dog lovers can mediate on the love of their living and departed dogs. The walls are covered with notes and cards to the dearly departed.
Dog Mountain needs our support. If you love dogs, then visit the Gallery or the online store and purchase some of the wonderful art they have for sale. Woodcut prints, tee shirts, mugs, books, and more. You can also donate directly.
Dog mountain is also a great place for the living. A pond and meadow to roam and romp off leash. Of course, dogs are allowed into the chapel but no dogma!