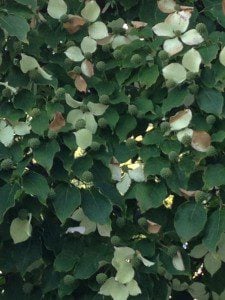 I often wonder over the state of the world trying to understand why things are the way they are. The Buddha was right: greed, hatred, and delusion are the sources of suffering. This applies to the world as well.
I was thinking the other day, "What would the world be like if all the money we do on defense and war was spent on science and education?" We can't know for certain but I imagine we'd have a cure for cancer, renewable energy sources, and we'd be exploring the solar system. This is just to name a few of the many accomplishments that have been forestalled by the prioritizing of armaments over creative endeavor.
Let's look at what is meant by the three fires of greed, hatred, and delusion. Greed is self-explanatory. It means wanting things for yourself. It can mean hoarding, passion-driven desire. Greed has lead to taking that which was not freely given, such as the lands of the native first people of the Americas. When combined with hatred, greed becomes conquest, enslavement, and atrocity.
Delusion is a misapprehension of reality. The biggest source of this confusion regards what is self. When people think of themselves as solid, separate, individuals greed and hatred come naturally because there is someone to have theses desires. If the self is experienced more as a fluid process changing in every moment, greed and hatred have nothing to cling to and thereby lose their power to afflict.
Imagine a world where you did not have to lock your doors because no one would steal from you. Imagine a world where everyone's basic needs were met. Imagine a world based on cooperation instead of competition. If we could enjoy the scientific advances mentioned above, there would be no poverty, no need. Instead, people could devote themselves to the arts, spiritual development, and helping others.
It is unfortunate that this is not where humanity is at the moment nor will be for some time–insert acceptance here. While the world is the way it is, we can make an effort not to contribute more greed, hatred, and delusion into the world. We do this by practicing the opposite: generosity, friendliness, compassion, patience, and wisdom.
To navigate the prevailing forces of the world without succumbing to them, we train our minds in the discipline of mindfulness. This is, for most of us, the most reliable way to bring peace into the world.