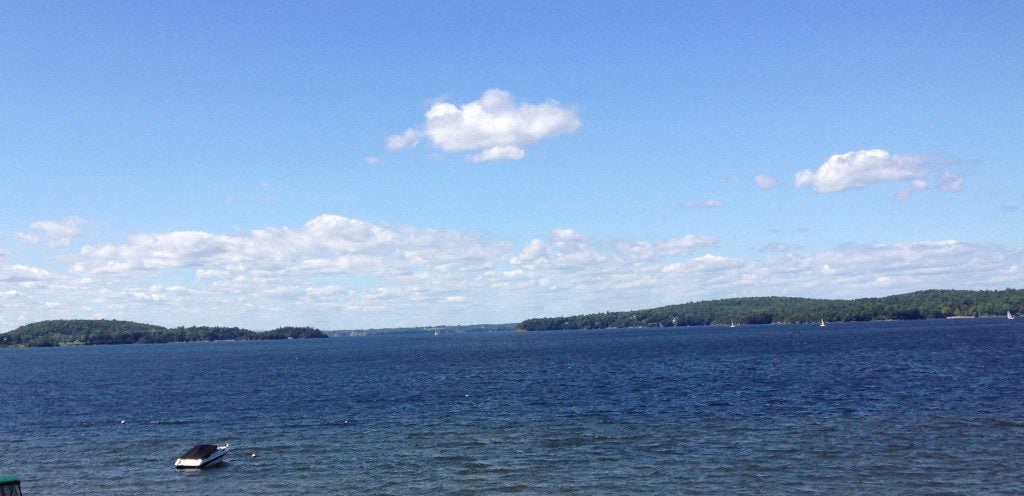 I have the great fortune to live in Vermont, a place where natural beauty resides in breathtaking abundance. Not every vista in Vermont gives you the Green Mountains, the inland sea of Lake Champlain, or the valleys in between.
I find that when I am not in the presence of these vistas that the heighth of the mountains shrinks and the gorgeousness of this place diminishes. I am often surprised by the grandeur, lushness, and grace of what I see. When the mind takes over and we got lost in our to-do lists, we lose contact with the natural world around us.
Pictured here is Mallet's Bay in Colchester that opens to the wider lake in the distance. When I ride my motorcycle into town, I go out of my way to drive along Lakeshore drive to get this hit of beauty.
Where is the beauty in your world? How far do you have to travel to see it? How often do you get there? Seek out some natural beauty in your world today. If you live in a city, this may be more of a challenge. Perhaps the beauty you find is at the intersection of architecture and the sky. Spend some time in this space looking with an open gaze. Concentrate on what you see. Give it your full attention. Defer thoughts to later.
See how this excursion into beauty makes you feel. Repeat often.