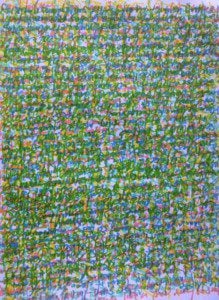 I developed a technique called Story Art that combines journaling practice, meditation, and creativity to help people to free themselves from difficult situations.
The writing helps to take the issue out of your head space and onto paper. The Story Art method adds another dimension that helps to transform it further.
One participant in a workshop found the technique so helpful she planned to wallpaper her entire office with it! Each sheet of paper represented another issue that she was able to let go of.
We will be using the Story Art method in my Kripalu workshop: Mindfulness A-Z: Liberating Regret, Stuckness, and Perfectionism. We will be getting underway in just over a week! The workshop start Sunday, 4 August at 7:30 PM and goes through till Friday. There is still time to register here now:
http://kripalu.org/program/view/LRS-131/mindfulness_a8211z_liberating_regret_stuckness
We will have the opportunity to delve into quiet, contemplation, and hold a space where you can release the grip of painful stories.
I hope you can join us.