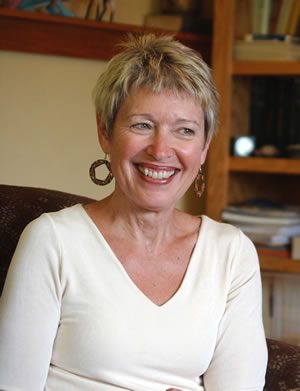 My dharma friend and sister, Polly Young-Eisendrath presented at the TEDx Conference at Middlebury College. The theme of the conference was "The Road not Taken."
Polly is a world renown author, Jungian analyst, and integrator of Western psychology and Buddhist practice. You can learn more about Polly on her website, young-eisendrath.com.
Polly spoke on Getting Free of Self-Importance Is the Key to Happiness. She points out that we are very hard on ourselves and dissatisfied with ourselves.
She defines happiness as the place where we don't want things to be other than they are in the moment. It's a place of presentness, acceptance, and selflessness. It seems that the key is the loss of selfing. When we let go of the preoccupation of "what does this mean for me" or "I don't have what I want in this moment" happiness tends to emerge.
Watch Polly's talk to find out how to get free from the limiting effects of self-preoccupation.
http://www.youtube.com/watch?v=dmX6Deiyyvk