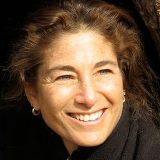 My dharma friend, Tara Brach posted a short video where she speaks of "deliberate practice." By this she means coming to this moment regardless of what is happening. It means not shying away from difficulty if that is what this moment brings. She touches on the formula suffering = pain x resistance, one of the chapters in my 108 Metaphors book and a profound teaching.
Tara's new book, True Refuge is a wonderful exploration of the value of adversity. You can see my review here.
This moment may be difficult, yet we can embrace it with awareness. This formula always reminds me of the poem from Rilke:
Someday, emerging at last from the violent insight,

let me sing out jubilation and praise to assenting angels,

Let not even one of the clearly-struck hammers of my heart

fail to sound because of a slack, a doubtful,

or an ill-tempered string. Let my joyfully streaming face

make me more radiant; let my hidden weeping arise

and blossom. How dear you will be to me then, you nights

of anguish. Why didn't I kneel more deeply to accept you,

inconsolable sisters, and surrendering, lose myself

in your loosened hair. How we squander our hours of pain.

How we gaze beyond them into the bitter duration

to see if they have an end. Though they are really

seasons of us, our winter-

enduring foliage, ponds, meadows, our inborn landscape,

where birds and reed-dwelling creatures are at home.

¨–Rainer Maria Rilke (translated by Stephen Mitchell)
Here again is the invitation to move towards the difficulty. It is permission not to see these anguishes as diminishing us. Rather, they are our great teachers if we can open to the possibility. We are process and always in the process of becoming. Difficulty is part of these cycles. When we can meet the pain with openness we can relate to it as pain and not as suffering. Suffering arises when we resist against what is present, when we wish things to be other than they are in this moment.