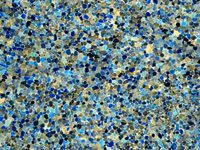 I tend to avoid using "relaxation" in my teaching of mindfulness. As I understand it, the goal of mindfulness practice is not to relax but to know our minds. Relaxation is a reliable by-product of the process but not the main goal.
For one, meditation practice is not always relaxing. When we practice, the stuff of our life can get stirred up–stuff we may not have looked at for a long time. This may not be relaxing at all. Once we've sat with it, a space may open up where relaxation is possible.
For another, relaxation is a loaded agenda. We wear ourselves out at work to "relax" on the weekends. And what does that consist of? Marketing, shopping, laundry, and catching up on all the things ignored during the frantic week. That does not sound very relaxing.
What does relaxation mean anyway? To relax is to unplug. Kick off your shoes, grab a beer and the remote control and lie down on the couch. It's letting go of the concerns of the work day. There is a more profound sense of relaxation–letting go into this moment.
To relax is to feel safe as if nothing can touch you. Not because you are invulnerable but because you are cradled in this moment much like a baby feels safe resting agains the chest of her father. She relaxes in this moment without needing to add anything to it. We can be like that baby when we practice mindfulness.
We sat our monthly mini-retreat yesterday and we contemplated this sense of relaxation. I invited everyone, including myself, to relax into the practice–letting go into this moment and letting go of all preconditions, agendas, and preferences. Instead, we endeavored to wake up to what was present–whether comfortable or uncomfortable, pleasant or unpleasant.
To relax is to be awake. How do you know if you are relaxed? If a samurai walked into the Studio and was about to chop off our heads, we could receive that action with equanimity. The sumurai is a metaphor, of course. His sword cuts through ignorance, confusion, and delusion to help us wake up to the miracle of being alive right now. The sharp edge reminds us that being is not an entitlement but a privilege.
To relax is to shift out of our incessant rumination, talking, and doing to enjoy the moment as a sensate experience. It is to apprehend our life in this moment without adding a reassuring narrative–just being. Relax.