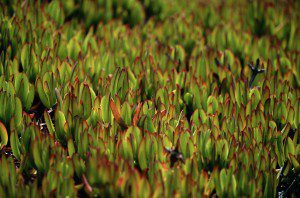 In a contemplative context with a group of friends, we considered this most common of questions.
"How are you" is a powerful communication and one that is not always asked with intention, authenticity, and interest. Sometimes it is hard to answer with the same qualities.
What do you do when someone asks, "How are you?" Let's assume the person is actually interested in how you are and not just using this phrase as a euphemism for "hello." The question is so general and could be answered in a variety of ways. What's the time frame? People don't usually ask, "How are you precisely now?" or "How have you been over the past day, week, month, year?" Because the question is vague it begs for a vague answer. I can tell about this moment with some precision, but if you ask me to reflect on longer stretches of time, I must either generalize or select–neither gives a very mindful representation of my well-being.
In this moment, I am interacting with you, and if I like you, that affection will color my answer. "I' am fine because I am here with you my friend" might be a reasonable answer.
One friend was going through an especially difficult period of her life filled with multiple losses. She felt besieged and inauthentic unless she went into a dissertation on everything that was going on in her world. She resented having to do this. "It's the wrong question," she said.
Why don't we say, "It's good to see you." "What's new in your world." "What would you like to tell me?" That last question is implied in an encounter framed by affection and interest. By connecting with someone we invite them to open.
There is a deeper lesson here. When we follow the dharma, that is, seek to embrace the wisdom of impermanence and so forth, we can say with integrity–"I am fine." In this sensate moment without a sense of story to say one thing or another, I am fine. There is no me present to be not fine. In other words, I need a story of me to have problems, issues, and complaints.
In this way, I am always fine no matter what my circumstances are. This is what dharma practice provides–liberation from the contingent self. I am okay even when I am dealing with adversity, loss, and suffering. I can cope with the unwanted with equanimity. Therefore, I am okay. I (whoever or whatever that might be) am fine even when I am not.
I've had a cold. "How are you?" "I am fine AND I have the symptoms of a cold." These symptoms don't define, rule, or make me. They co-arise along with everything else that makes this moment. If I just want to tell you I am fine, then I can feel that I've been authentic. If I want to also tell you about my cold, I can do that too (I guess I just did!).