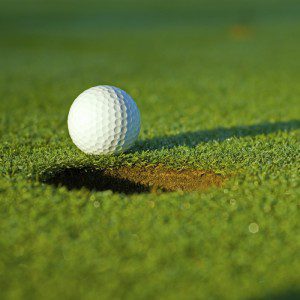 Yesterday, I was critical of Tiger's public demeanor; today I'll congratulate his win at the Arnold Palmer Invitational at Bay Hill.
Perhaps no other athlete has been scrutinized as much as Tiger. Before his scandal, he was bigger than life chasing the record books, often dominating events.
The Noble Eightfold Path consists of the following "Rights": View, Resolve, Speech, Action, Livelihood, Effort, Mindfulness, and Concentration. Let's see how Tiger has been doing on the Path.
Tiger's improprieties' and fall from grace are good examples of how not to engage in Right Action. The scandal and its aftermath seemed to hurt his concentration. Without Right Action, Right Concentration is hard to muster.
Right Mindfulness playing golf is a difficult thing. There are many variables to attend to in any given moment. If karma has been stirred up by unskillful actions or intentions in the other areas of the path, it's hard to be mindful.
There has been no doubt that Tiger has been putting much effort into his game. However, Right Effort is not just brute force; it is gaining control over the flow of thoughts in the mind and being able to generate positive states of mind on cue. There is no sense of "me" in Right Effort–just effort.
When you have Right View, you have an intellectual and experiential understanding of the Buddha's basic teachings.Right Resolve follows right view. Since I know the teachings, such as the Four Noble Truths, are valid because I have experienced them to be valid, I am going to commit myself to the path.
Right View would require Tiger to see the karmic consequences of his actions, to know that no one is beyond consideration, even if he is one of the greatest athletes in the world. Right Resolve sees Tiger committing himself to rebuilding his game, integrity, and public image. It sees him returning, perhaps, to his Buddhist roots, which he cited as a source of solace and direction after the scandal. It sees him coming down to Earth–humiliated–literally coming to ground. And since golf is played on and in the ground, what better place to be? By embracing humility, perhaps Tiger has established the requisite wisdom to move forward.
Tiger really fell down with the ethical/moral aspects of the 8-Fold Path. Right Speech is speaking the truth, of course, but it is also not gossiping, not engaging in speech that is not meaningful–avoiding idle chatter. Right action means not causing harm to others through your actions. Tiger's speech and action caused a lot of harm. He lied to his wife, he lied to the publ he lied to himself. His actions had a negative impact on what was otherwise Right Livelihood.
The Eightfold Path is aspirational–how would a Buddha live? By living like a Buddha we become more like a Buddha ourselves, come closer to realizing our buddhanature.
According to Buddhist scholar Damien Keown, "The Eightfold Path is thus a path of self-transformation: an intellectual, emotional, and more restructuring in which a person is reoriented from selfish, limited objectives towards a horizon of possibilities and opportunities for fulfillment."
I hope Tiger is embracing his buddhanature and the Noble Eightfold Path and will once again become a dominant golfer.