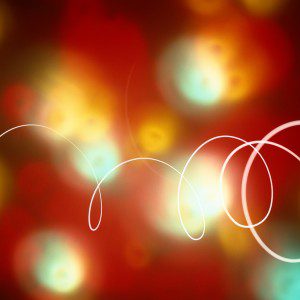 Today, I'll look at the obstacle of time management in more detail. Time Management is not just about time, it's about energy too. The present moment works when an openness of time coincides with good available energy. There are many moments where I have the time but I don't have the energy and vice versa. It often seems that I have a blossoming of energy just around the time I have to be doing something else. We'll explore energy in a different post.
Time management may require engineering–or a reengineering of your habits to support practice. My students often complain they don't have enough time to practice. Everyone has the time to practice because if you are breathing then you can be practicing (and if you are not breathing, time management is the least of your concerns). What do you do when you wake up on the morning? Chances are you engage in a number of rituals. You brush your teeth, take a shower, get dressed, walk the dog, feed the cat, et cetera.
Mindfulness practice could be no more of a big deal than brushing your teeth. It's just something you do as you start your day. Perhaps your morning practice is just ten or twenty minutes. Perhaps it's just a three minute breathing space — one minute bringing awareness to what is happening now within and without, one minute focusing on the breath and then expanding that awareness to the whole body in the final minute. Just three minutes. You can repeat that brief practice throughout your day.
If you are particularly pressed for time, as many of you are, then you can make your other habits the focus of practice. Mindfully attend to brushing your teeth, taking your shower, and getting dressed. Give these activities your full attention. Resist the tendency to go on auto-pilot where that time will be used for planning your day. Let the future be in the future. Have confidence that you can deal with that future moment when it is the present moment. Attend to what is happening now. Every activity in your day can become a meditation when you make a choice to give it your attention.
My cat is stalking a chipmunk. Suddenly, he went into a crouch and oriented himself to the stone wall where the chipmunks live. He started doing what looks like a walking meditation: Deliberate, slow movements. The difference between his attention and the attention that you'd strike with walking meditation is that he has a particular goal in mind–capturing the chipmunk.
If walking practice is your primary activity, you would not be as goal-directed as my cat. You can walk without any particular destination–just back and forth on your living room rug. You may not have the time to just do slow-walking. You can, however, piggy-back practice onto the normal walking activities of your day. When you are out moving in the world and have a destination, like getting to work, you can permit that goal but make your primary focus the process of walking. Since you walk everyday, walking practice can be a great time saver. Walking practice undermines the mind's resistance of "no time" to practice.
You can do commuting practice too, whether you drive or take public transportation. Mindful driving means no radio, no eating, no fantasy–just the sites, sounds, and feelings of driving. Actually paying attention to driving–what a concept! (And I imagine a safer one).
Even on the busiest of days, by the time you get to work you may have engaged with quite a bit of informal practice. Based on my typical morning I can get nearly two hours of practice before I get to work: grooming rituals (fifteen minutes), mindful coffee and  eating of breakfast (ten minutes), mindful yoga (thirty minutes), and mindful driving to town (twenty minutes). What does your morning look like?
Waking up earlier is another option. I don't have any scientific studies to reference, but anecdotal wisdom suggests that we can exchange minutes of sleep for minutes of practice. Wake up and sit. See how you feel. Notice how starting your day with mindfulness affects the arc of your day. Early morning is a traditional time to practice. The world is asleep (or it used to be so before the 24-hour society, but it is still relatively quiet) and more importantly, your children may be asleep. Practicing before the hustle an bustle of the day gets in full swing can help to start your day off on a less frenetic note.