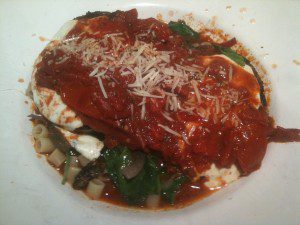 The adage goes, "You are what you eat." And this may be the case. It is also the case that, "You are how you eat." This is the message of mindful eating. You can eat anything mindfully
Mindful eating is catching on. The growing obesity of America, the recent admission that Paula Deen has type II diabetes, and the ubiquity of fast food begs for a different approach. The New York Times has picked up the mindful eating mantle in this thoughtful article. Read it here.
You'll have the opportunity to do some mindful eating at my Barre Center for Buddhist Studies workshop next week, February 17-19. There is still time to register.