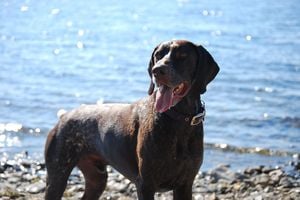 I heard a joke on Old Jews Telling Jokes that is a funny testimony to the power of mindlessness.
It goes something like this: A man is stranded on an island with only a dog and a pig. After a long while he become lonely and the pig starts to look attractive. When he approaches the pig to consummate his attraction, the dog bites him on the leg. This happens every time, much to the man's frustration. One day, the man sees a log with what looks like a person on it. He swims out and rescues this gorgeous woman; a supermodel who fell off a cruise ship. She's grateful for being saved and says, "If there is ANYTHING I can do …" The man says, "Yeah. Would you mind taking the dog for a walk."
It's easy to get caught in limiting mind sets. We get fixated on an idea and cut our selves off from other considerations. We discover our limiting view in hindsight. The fixation affects our ability to perceive what is right in front of us — the beautiful woman that might otherwise be more gratifying than the pig.
Mindfulness practice helps us to overcome the tendency to be mindless in this way. In part, by slowing things down and giving us room and time to consider other options. It helps us to be less impulsive and reactive and thereby more considerate and deliberate in how we perceive and act. True, mindfulness practice doesn't cure us of mindlessness, but my experience shows it diminishes its frequency and intensity.
So, slow things down and take a good look at what is right in front of you; it may surprise you!