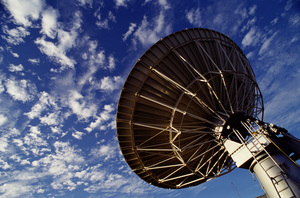 Welcome the new technological age! Today, I'd like to discuss some on our relationship to technology.
Having spent many years working in mental hospitals, I am accustomed to people talking to themselves. Not long ago, if you overheard someone talking to themselves on the street, you might assume they had some issues. Now, this is a common occurrence as people, and I dare say I am sometimes among them, walk around talking on their mobile phones. I'll come up behind someone and they are appear to be talking into the air — are they psychotic or oh so cool on a blue tooth?
Why is this so bothersome? We don't modulate our voices. We are often shouting into our phones. Now we have noise pollution. Talking on the phone and walking around town we are disconnected from the reality around us — stumbling into people, buildings, and cars. Texting is worse. Recently, someone told me about a man texting on a bicycle on Burlington's waterfront bike path. Really?!
We walk around, plugged into our technological devices, communicating with others in this multitasking way. Are we being more mindful or less? Is there a new form of mindfulness emerging on the technological horizon — a new social reality populated by status updates and text messages, smart phones and 24-hour and nearly global availability?
I don't know about this.
There are actually parts of Vermont that don't get cell service. The initial response to this might be consternation, but for me it is followed by a sense of relief and even nostalgia. I'm inaccessible. I misplaced my cell phone a few years ago for a couple of days. After the panic subsided, I felt a great sense of quiet, as if a hush had come over the world. I was inaccessible and this felt like a delicious guilty pleasure.
As a culture we have developed a collective case of infomania. We obsessively check our phones for voicemails and text messages, glue ourselves to Facebook, wait for that life transforming email.
We are not all like this, of course. Not everyone is on Facebook. Not everyone has a cell phone or smart phone. Not everyone checks email every day. Those of us who do take it personally when someone does not respond immediately.
Technology is changing our landscape of expectations and the way we relate to the world. I think its probably a good idea to unplug once and a while. At the very least, we can do this when we practice mindfulness meditation daily.
See what it feels like to unplug.