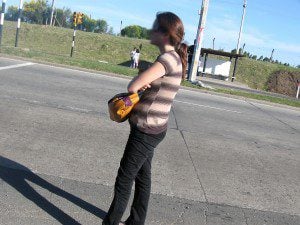 You may be angry at many people and want to tell them all of. But you need to –prepare to take a stand first. Before taking a stand, ask, "Am I WILLING to be serious?" You may want to stop unacceptable behavior, but are you willing to leave or mean "no" or cut visits if ignored? Decide how far you're WILLING to go. If you can't cut the person off, have less contact. Explain what bothers you and why you'll limit visits. Don't demand change. It comes when they're aware of how their behavior affects you and WANT to.
Practice new techniques for handling situations. No one has a right to be disrespectful or consistently burst your happiness bubble. NO ONE! Your mother has NO right to cut you down. Believe it in your heart! Your best friend's issues aren't yours. It isn't mandatory to take crap from your boss. A romantic partner has no special right to abuse you, even if he says it's your fault—which it never is! Before you begin to take control of situations:
• Do affirmations to bolster confidence. "I have the right to express what bothers me." "I trust myself to communicate effectively."
• Remember that nicely discussing problems makes relationships—professional or personal—stronger.
• Keep youcommunication friendly–no insluts
• Use deep breathing to keep emotions in check.
If it doesn't wok, choose to either walk away or change YOUR response.
************
Join The Self-Love Movement™! Take the 31 Days of Self-Love Commitment—"I commit to do my best to do something loving for myself, however big or small, for the next 31 days." and get my book, How Do I Love Me? Let Me Count the Ways for free at http://howdoiloveme.com. Read my 2014 31 Days of Self-Love Posts HERE. Join the Self-Love Movement™! on Facebook. Watch the video made with Hoobastank's song–The reason–that illustrates the power of self-love.