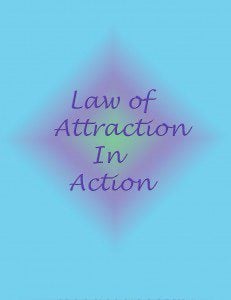 This is post 272 in my series on the Law of Attraction in Action. You CAN use your power to manifest your desires.. I do it every day! Read all the posts in my Law of Attraction in Action Series to see how.
I love Pastor Joel Osteen. He's so wise, and motivational. I just watched one of his videos and want to share it, and the message.
He talks about confronting your biggest problems which he calls mountains. Typically when you have a major illness or financial problem, or a troubling relationship or anything else that may cause you to be worried, your focus is on the problem. You can pray for help or talk about it with someone you trust but that keeps it on your mind, generating negative emotions. Instead, Osteen recommends talking to what's bothering you and telling, or demanding that it go away. He calls it showing "mountain moving faith." The mountains are your obstacles—problems that seem impossible to move.
If you don't talk to the mountain, you'll talk about it. And that reinforces having your obstacle. When you pray you're talking about it. When you complain you give the problem strength.
The way I see it, telling your problem to leave creates a vibration of determination for your problem/obstacles to go away, instead of worrying about it and giving it more energy to stay. That tells the Law of Attraction you're serious about your problem going away. I'm doing that for a physical ailment and feel the difference! I feel revved—determined to heal.
When you have some time, watch this video. It's about a half hour. I recommend having a pen and paper with you to write down some of the things to say to your mountain that resonate with you. It begins with some commercials so wait till he gives the sermon.
Joel Osteen – Having Mountain Moving Faith
http://www.youtube.com/watch?v=WIRSYBMeW-0
See all the posts in my Law of Attraction in Action Series HERE.
*************
Join The Self-Love Movement™! Take the 31 Days of Self-Love Commitment—"I commit to do my best to do something loving for myself, however big or small, for the next 31 days." and get my book, How Do I Love Me? Let Me Count the Ways for free at http://howdoiloveme.com. Read my 2013 31 Days of Self-Love Posts HERE. Join the Self-Love Movement™! on Facebook. Watch the video made with Hoobastank's son–The reason–that illustrates the power of self-love.