Today is Day 3 of my 31 Days of Self-Love posts to celebrate Self-Love Month with suggestions for jump-starting your own self-love and joining The Self-Love Movement™.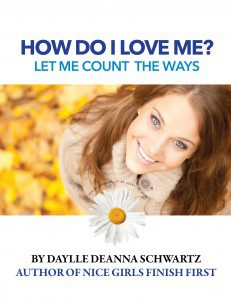 You can feel better by changing the temperature of things you use. In the summer, refrigerate body lotion or eye gel when you're tired and get a kick from using it. It can perk you up, especially in the morning.
In the winter, put your PJs or bathrobe or a t-shirt in a clothes dyer, if you have one, before you put them on. Heat up your towel too before bathing so you have a cozy warm, towel to wrap yourself in. If you live with someone, ask them to bring in your towel warm, when you need it.
Be creative about what you can refrigerate or heat up.Any of these things say, " I love me!"
**************
Join The Self-Love Movement™! Take the 31 Days of Self-Love Commitment—"I commit to do my best to do something loving for myself, however big or small, for the for the next 31 days." and get my book, How Do I Love Me? Let Me Count the Ways for free at http://howdoiloveme.com. Read my 2013 31 Days of Self-Love Posts HERE. Join the Self-Love Movement™! on Facebook.