Today is Day 28 of my 31 Days of Self-Love posts to celebrate Self-Love Month with suggestions for jump-starting your own self-love and joining The Self-Love Movement™.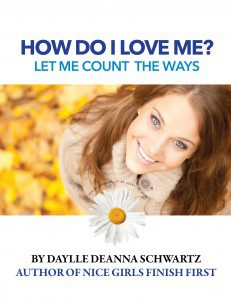 Often your self-esteem is hurt by thinking about things you can't do or that you haven't done yet. You may feel bad about yourself because you have too much clutter in your living space or you aren't as good as a colleague on the computer or you're always. late Or you haven't gotten the nerve to go after the job you really want. Much of your self-esteem busters are in your control if you pay attention, if you want to build yours:
List ANYTHING you believe keeps you from having good self-esteem. Work on them one at a time. Begin to clean things out. Take a class or find someone who can sharpen your skills as a tutor. Make a concerted effort to be on time once, then another time As you do them, check them off. You can build yourself-esteem by making the effort to do something about your self-esteem busters. That's a great way to say, "I love me!"
*************
Join The Self-Love Movement™! Take the 31 Days of Self-Love Commitment—"I commit to do my best to do something loving for myself, however big or small, for the next 31 days." and get my book, How Do I Love Me? Let Me Count the Ways for free at http://howdoiloveme.com. Read my 2013 31 Days of Self-Love Posts HERE. Join the Self-Love Movement™! on Facebook.