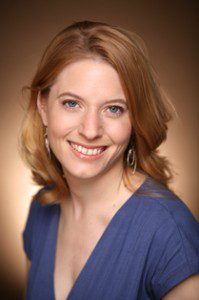 Does the holiday season overwhelm you? On Monday I posted Calming Those Feeling of Being Overwhelmed. Now with the holiday season is in full swing, it can take busy to another level. So I'm happy to have Laura Vanderkam, author of many books including, "What the Most Successful People Do Before Breakfast" — a paperback compilation of the bestselling ebook series, out from Portfolio/. She has great advice or getting through the season.
Think You're Too Busy For The Holidays? You're Not
by Laura Vanderkam
The onslaught has already started. Around this time of year, my inbox fills up — not with reminders of holiday obligations, but rather with tips from experts on simplifying those holidays. Career experts pontificate on whether you should even bother job hunting in the last 2 months of the year. People warn off starting projects because "you know how the holidays always are." Got a good idea? Better luck trying in January, because from now through December 31, nothing is going to get done.
Yes, the assumption is that we are all crazy busy this time of year. No one has time to pay attention to anything! And not only are we booked solid, we're assumed to be unhappy about it too. All the celebration and hubbub is just a tax on our time. So magazines assure us that we don't have to bake. We don't have to throw big parties. Don't exchange gifts!
My birthday is in early December, and it's a semi-milestone one this year. So I thought about hosting a little birthday celebration. But then I worried — won't people be too busy? Won't it just be an imposition to have one more thing on the calendar?
Of course, then I realized that if a friend asked me to celebrate a birthday with her, I'd be excited about it. I'd look forward to an excuse to spend a cold winter evening with friends — especially if I didn't have to do the planning. My friends aren't total Scrooges. Why wouldn't they feel the same way?
The truth is, the holiday season is a wonderful excuse to nurture social ties — and strong social ties are a major component of human happiness. As for gift giving? Spending money on other people ("pro-social" spending in research parlance) is also strongly tied to feelings of well-being. Traditions nurture a sense of identity; one study found that the more children knew about their family's history, the more sense of control they had over their lives.
In other words, the festivities of the holidays aren't an imposition on life. They are life. They make life better.
Such celebrations also don't take nearly as much time as we think. Let's say you have 10 holiday events between November 25 and December 25. That sounds like a lot, but if each event averages out to 3 hours, that's 30 hours of celebrating over 30 days. Spending a mere 4% of your life for one month on holiday festivities doesn't sound like it should keep you from doing much else. If anything, you can catch up on your TV watching in January.
Because here's the thing: you can plan nothing and attempt nothing over the next two months because "the holidays are always so crazy," but you'll still be tired in January. People are always tired. We don't draw energy from avoiding life. We draw energy from meaningful things.
**************
Join the Self-Love Movement™! Take the 31 Days of Self-Love Commitment—"I commit to do my best to do something loving for myself, however big or small, for the first 31 days of 2014." and get my book, How Do I Love Me? Let Me Count the Ways for free at http://howdoiloveme.com. Read my 2013 31 Days of Self-Love Posts HERE. Join the Self-Love Movement™! on Facebook.
Please leave comments under my posts so we can stay connected.