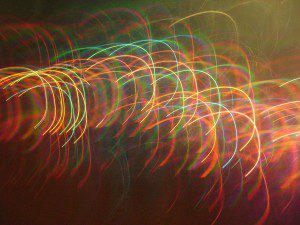 We all go through those periods where it feels like life is dumping on you too much and you feel as if you're drowning in things you need to do. It might even be good things, opportunities to advance your career, that you feel pressure to get to fast. Someone in your family may be sick or getting divorced and keep turning to you for support. No matter what's falling off your overloaded plate, the stress if can create isn't good for you.
The tendency is to push the anxious feelings that come up away. But it doesn't stay away. It may show up in digestive issues, insomnia, and other stress-related physical problems. Or it can put you on edge and trigger you to snap at people. The important thing is, to recognize that it's not good for you.
You can begin taking control of stress right now and make your life better. I credit making an effort to keep stress at a minimum for helping me stay healthy and happy. I used to get stressed over everything until I discovered the power of faith. Feeling supported enables me to stay relaxed about life's downs. The other big thing you can do to control feeling overwhelmed is to practice saying, "no" an set boundaries for what you can and can't take on. Some other things that can help you manage your stress level are:
• Make a conscious decision to manage your stress
• Do relaxation breathing regularly
• Try yoga.
• Meditate
• Let go of anger
• Accept that things will get better
• Exercise
• Say "no" to things that will add stress to your life.
• Use affirmations to calm down: "Everything will work out fine." Something good will come from this." "This too shall pass."
Taking control of stress is an act of self-love since it will improve your health and longevity! Give yourself permission to clear some things from your plate an enjoy the time for you that you'll get from lifting of pressure to get stuff done or to be in several place a once. Repeat, "I let go of and say "no" to some obligation because I love me!"
**************
Join the Self-Love Movement™! Take the 31 Days of Self-Love Commitment—"I commit to do my best to do something loving for myself, however big or small, for the first 31 days of 2014." and get my book, How Do I Love Me? Let Me Count the Ways for free at http://howdoiloveme.com. Read my 2013 31 Days of Self-Love Posts HERE. Join the Self-Love Movement™! on Facebook.
Please leave comments under my posts so we can stay connected.