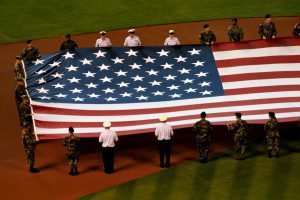 It's Memorial Day her in the U.S. Today I first and foremost honor my beloved Dad, Lt. Col. Robert C. Herman. He was a proud soldier who loved his country and when he passed away, he had a military funeral and was buried in full dress uniform. I was very blessed to have had such a wonderful dad.
I also want to thank all the people who fought for our country. Some lost their lives; some returned injured. It's important to appreciate their service. I'm proud to live in a country that allows the freedom it does. We wouldn't be as safe as we are without the men and women of our military. Yes, we've had tragedies like 9/11 and the Boston bombings. But for the most part, our country is safer than it would be without the brave men and women who protect us.
I feel strong gratitude for our military. May the men and women who have died in service to our country rest in peace. Happy Memorial Day to those still with us. Please forward this to anyone who has served, with an expression of gratitude.