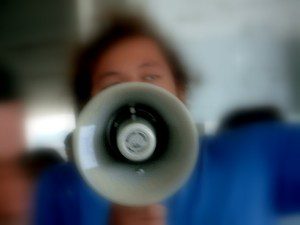 Often we don't realize how much we're capable of doing. When I suggest to someone that they should make the effort to do what they want, I often hear, "I can't." Sometimes you need someone to motivate you to push you; sometimes you can push yourself. But until you get pushed and motivated to go beyond what you think you can do, you won't find out what you're able to do.
Find your motivation. Love yourself enough to progress beyond what you think you can do. Ask someone to push you. Go to a mirror and tell yourself that you can do whatever it is you think you can't do. Motivation can push you to higher bounds. Find someone who can push you beyond your limits. Or kick your own butt. If you don't believe you can go further than you think, watch how this coach pushes his football player to do much more than he thinks he can. You can do it too!
***************
Join the Self-Love Movement™! Take the 31 Days of Self-Love Commitment and get my book, How Do I Love Me? Let Me Count the Ways for free at http://howdoiloveme.com. Read my 2013 31 Days of Self-Love Posts HERE. Join the Self-Love Movement™! on Facebook.
Please leave comments under my posts so we can stay connected.