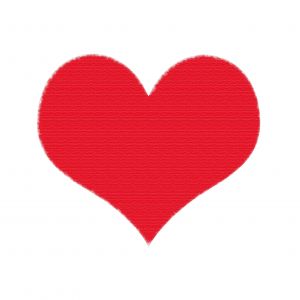 While Self-Love Month is over, I hope that you'll continue to seek ways to love yourself. Self-love is the fuel for many positive things in your life. It fortifies you to build a happy life and to stand up to people who don't have your best interests at heart.
Have I convinced you to work on loving yourself more? I sure hope so. It's the greatest gift you can give to yourself. With Valentine's Day coming soon, some of you might be feeling down about having no love in your life. So love yourself and you'll always have it!
In case you want to catch up on the 2013 31 days of self-love posts, they're all listed here. Read through them when you need strength at time that you find your self-love waning. You deserve love, so give it to you!
Day 1: Happy 2013 Filled with Self-Love
Day 2: Self-Acceptance: The Freedom to be YOU
Day 3: How Do I Love Me? Suggestions from Pros 2013
Day 4: Self-Esteem vs. Self-Love
Day 5: Building Self-Appreciation

Day 5:
"I love Me" Tip: Compliment Yourself
Day 6:
What If the World Is Better Because of YOU?
Day 7:
"I Can't Do It"
Day 8:
Law of Attraction in Action: Taking Life for Granted
Day 9:
"I Love Me" Tip: Take Good Care of Your Heart
Day 10:
Self-Love In Action
Day 11:
Give Yourself Permission to Do What's Best for You
Day 12:
Putting Yourself Into Your Schedule
Day 12:
"I Love Me" Tip: Call a Friend Who Makes You Feel Good
Day 13:
Why Self-Love Rules
Day 14:
Why You Should Love Being Imperfect
Day 15:
Law of Attraction in Action: Creating a Personal Mantra to Empower You
Day 16:
"I Love Me" Tip: Unplug for a Period of Time
Day 17:
How Do I Love Me? More Suggestions from Pros 2013
Day 18:
Lovingly Spruce Yourself
Day 19:
"I Love Me" Tip: Express Love to Others
Day 20:
Do You Feel Defective?
Day 21:
How Criticism Can Empower You
Day 22:
Law of Attraction in Action: Old Stories
Day 23:
"I Love Me" Tip: Take Yourself Out for Some Quiet Time
Day 24:
Give Yourself the Best Gift
Day 25:
The Illusion of Perfection
Day 26:
"I Love Me" Tip: Why Exercise is Self-Love
Day 27:
Make Some Space for Just You
Day 28:
Who Is Stopping You from the Life You Want?
Day 29:
Law of Attraction in Action: Finding Fault with Others
Day 30:
Building Your Self-Worth
Day 31:
Keep Self-Love Going Through 2013
***************
Join the Self-Love Movement™! Take the 31 Days of Self-Love Commitment and get my book, How Do I Love Me? Let Me Count the Ways for free at http://howdoiloveme.com.
Please leave comments under my posts so we can stay connected.