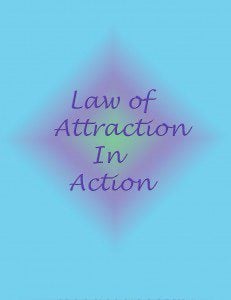 This is post 201 in my series on the Law of Attraction in Action. You CAN use your power to manifest your desires.. I do it every day! Read all the posts in my Law of Attraction in Action Series to see how.
Most of us get cravings for something at last occasionally. Some are inconsequential, like a craving for seafood for dinner or a glass of wine. But often our cravings are for things that aren't good for us, like cigarettes and drugs, or we want too much of something, like alcohol or sweets. Cravings can send messages to the Universe that makes your craving worse when the Law of Attraction supports it. Giving in to them when you know you shouldn't makes you feel out of control.
When you're focused on things that bring you joy, your vibration is one of joy. Then you're aligned well with source energy and attract positive things. But when you're nervous, scared, worried or just plain unhappy, you're not aligned for positive manifesting. Then it's common to think of things that could make you feel better for the moment—food, drugs, alcohol, cigarettes, etc.—and your body gets used to having them, so the cravings get enhanced.
The solution is hard—go through the cravings for a few days until you get used to not having those things. Then the Law of Attraction can feel your vibration of resolve and you can try to align yourself with healthier habits. I listened to a talk by Abraham through Esther Hicks about junk food, cravings and cellular compensation that I share below. It's on video but there's no visual. Abraham explains the dynamics of cravings in ways that truly make sense. Check it out!
http://www.youtube.com/watch?v=oMngO9ZzTNw
See all the posts in my Law of Attraction in Action Series HERE.
***************
Take the 31 Days of Self-Love Challenge–a pledge to do something loving for yourself for the next 31 days–and get my book, How Do I Love Me? Let Me Count the Ways for free at http://howdoiloveme.com. Read my 31 Days of Self-Love Posts from 2012 HERE.
Please leave comments under my posts so we can stay connected.