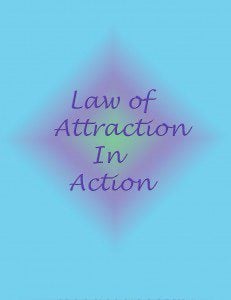 This is post 158 in my series on the Law of Attraction in Action. You CAN use your power to attract all that you need. I do it every day! Read all the posts in my Law of Attraction in Action Series to see how.
Alignment is a hard concept to really grasp. Last week I posted, "Am I in Alignment" and heard from people who were still having trouble finding it. It's so simple—the more you're feeling good—the more you're in alignment to manifest what you want—the more you don't feel good, the less you are in alignment. Joy brings alignment. Sadness, stress, anger, worry prevents it. So if you're feeling good, you know you're on your way to alignment. Anything less and you're out of it.
The beauty of getting into alignment is that it feels wonderful. It's not about struggling to get something. To get there, you need to do things that bring you joy, make yourself feel good. That's fun!
Below is a video from one of my favorite experts in the Law of Attraction, Esther Hicks bringing the message of Abraham. It has a good detailed explanation of finding alignment so your supercharged for manifesting!
See all the posts in my Law of Attraction in Action Series HERE.
***************
Take the self-love challenge and get my book, How Do I Love Me? Let Me Count the Ways for free at http://howdoiloveme.com. And you can post your loving acts HERE to reinforce your intention to love yourself. Read my 31 Days of Self-Love Posts HERE.
Please leave comments under my posts so we can stay connected.