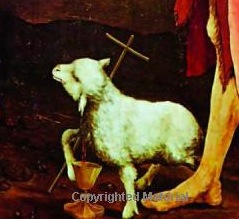 There is no book like this and there is no book because there is no one today who lived Ernst K?semann's life. He is known today, though not as well as he ought to be by the younger generation of NT scholars, mostly as a Pauline scholar. Those who are into the historical Jesus may know of his seminal essay that fractured the Bultmann community as he cut a unique path in thinking we could actually know things about Jesus in a way that mattered theologically.
His commentary on Romans was profoundly influential, and a friend of mine once told me it would take ten years of study of existential philosophy and then ten years of study of Lutheran theology and then ten more years of studying Bultmannian theology to grasp K?semann's commentary on Romans.
But what is not known as well, and which is now made available in English, is the pastoral, theological, homiletical side of K?semann's work:
On Being a Disciple of the Crucified Nazarene: Unpublished Lectures and Sermons
. Here we find an alternative voice to that of Bonhoeffer, and clearly post WWII and by one whose resistance did not lead to Bonhoeffer's. (Perhaps others know more of his personal life than do I.)
In brief: K?semann came of age theologically in the Hitler era; he was in the Confessing Church and his own church resisted; he ended up fighting in the war; he became a prodigious NT scholar.
All in all, K?semann's theology is about breaking free from the idols of his age, in fact of any age, and this collection of essays … for which I am profoundly grateful to Eerdmans … will put before readers a window into K?semann's brilliant explorations of how to live as a disciple of Jesus in a world gone mad at times, in a world where we are called to resist, in a world where we are called to follow The Crucified One.