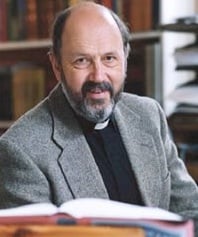 Tom Wright's newest book,
After You Believe: Why Christian Character Matters
,
finishes off with practical suggestions of how to live out being the "royal priesthood" and living out the virtues in such a way that we become the image bearers (Eikons) God made us to be and has in mind for our future.
Chp 7 examines the big images — worship and mission — while chp 8 examines the cardinal, concrete practices (more below).
The whole idea of being rulers is turned inside out by Jesus: to rule means to die and to sacrifice oneself for others, and it in this context that Wright brings in evangelism. The holiness to which the Christian is to aim is about humility, patience, chastity and charity.
Many will, I suspect, by now want to know what Tom Wright has in mind at the concrete practical level. What are the practices that we are to observe in order that the virtues will become "second nature"?

Here they are, and he calls this the "virtuous circle":
1. Scripture: reading and living the Story.
2. Stories: both in the Bible and outside.
3. Examples
4. Community: church community
5. Practices: worship, eucharist, baptism, prayer, giving, and Scripture reading.
These elements will, when done properly, lead a Christian in the direction of bearing the glory of God in this world.