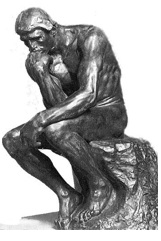 We occasionally post letters from readers and friends, and the letter below comes from a reader. The letter expresses a really good question and it also gets to the heart of the pain of many folks. So, how would you respond to the questions?
Dear Scot,


When is appropriate to leave a church?

I have always thought that membership in a local congregation of a church is an important part of christian life. This relationship is a
commitment to a group of people and to the mission of God. Now in our
mobile society this relationship is often changed by change in
location. Clearly this requires leaving one congregation and joining
another. But assuming no change in location when is it appropriate to
leave, or to divorce, a church?

Clearly it is, or may be, appropriate to leave if the leadership of a church is
leading the church away from the gospel.

It may be appropriate if the leadership is abusive in some fashion.

This isn't my question though – rather I'd put it like this… When is
it best to "divorce" for irreconcilable differences? When is it not
self-centeredness or "consumerism" to simply walk away?