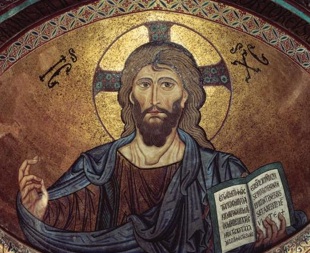 Baker Academic has done something that should lead all of us to a moment of thanksgiving: I could be wrong, but I think Baker is the first evangelical publishing house that has a commentary series on the Bible by and for Roman Catholics. The new series is called "Catholic Commentary on Sacred Scriptures" and I've dipped into and tested and enjoyed two of them:
Thomas D. Stegman,
Second Corinthians (Catholic Commentary on Sacred Scripture)
.
There's something about this series that is notable: the authors explain the Bible in theologically orthodox ways and explain the text clearly, succinctly and without a lengthy apparatus of the history of interpretation or discussions of alternative views. Solid exegesis; discussion of the evidence as needed; not much bibliographical reference. Just expounds what the text says and moves on. In other words, this could be the first commentary read by a pastor preparing a text and could be read easily by a Sunday School teacher preparing a text, and it would be an excellent commentary for a college Bible class. Sometimes the passages end with reflection and application. A little more thorough than the Tyndale series, and a bit like Black's NT commenaries, the Catholic Commentary on Sacred Scripture will prove itself to be a reliable, Catholic — but ecumenically open and respectful — commentary. Kudos to Baker, but even more to the authors.