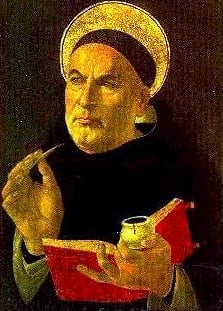 A theologian friend of mine sent me this:
Why study Thomas Aquinas? By almost everyone's admission Aquinas was the most important philosopher for almost 2,000 years between Aristotle and Descartes. But Peter Kreeft of Boston College has another answer: 'My personal answer is that I believe Aquinas was simply the wisest and most intelligent philosopher in history. And I want to show you why.'

In 14 CD's just released (2009), Peter Kreeft introduces listeners to the philosophy and theology of Thomas Aquinas. The CD's and accompanying Course Guide appears in a prestigeous series called "The Modern Scholar: Great Professors Teaching you!" by Recorded Books. Your local library likely has this series so its free to the public.

Some of Kreeft's lecture topics are: "Aquinas's Importance and a Short Biography," "Philosophy and Theology, Reason and Faith", "Can You Prove God's Existence?", "The Case Against Aquinas's God and Proofs" "Aquinas's Cosmology: Creation, providence and Free Will," "Aquinas's Metaphysics" and other enticing subjects.

The course is free from your local library. Those who teach courses in the Western theological tradition or Introduction to Theology will benefit from these clear and brilliant lectures. If you've avoided learning about Aquinas because of the complexity of his thought, flee no more! This looks like the best entry point one could possibly ask for by a mature guide who knows how to simplify the terrain of Aquina's mind.