When this big fella came by for Trick or Treat,
we gave him our pumpkin!
It has been a grey, cloudy, cold week here at the Jesus Creed blog, the World Series plodded along with yet one more trophy for the bad guys, and here in Chicago the hopes are beginning to heat up for next summer's Cubs season, though some oddsmakers find better chances for John Kerry and Sarah Palin.
Sports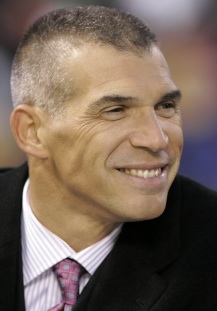 A good weekend for our NCAA football teams: Iowa wins, Illinois wins (beats UMich), and Northwestern wins (well, they were winning when I wrote this).
(Because he was first a Cub.)