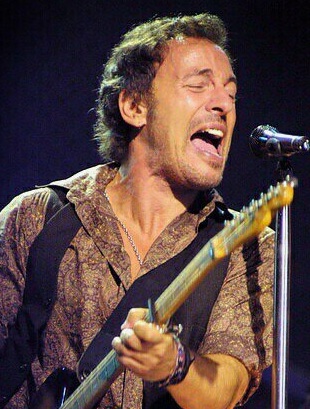 David Brooks, in the NYTimes, on being emotionally educated by Bruce Springsteen:
Like many of you, I went to elementary school, high school and college. I took such and such classes, earned such and such grades, and amassed such and such degrees.

But on the night of Feb. 2, 1975, I turned on WMMR in Philadelphia and became mesmerized by a concert the radio station was broadcasting. The concert was by a group I'd never heard of — Bruce Springsteen and the E Street Band. Thus began a part of my second education.

We don't usually think of this second education. For reasons having to do with the peculiarities of our civilization, we pay a great deal of attention to our scholastic educations, which are formal and supervised, and we devote much less public thought to our emotional educations, which are unsupervised and haphazard. This is odd, since our emotional educations are much more important to our long-term happiness and the quality of our lives.