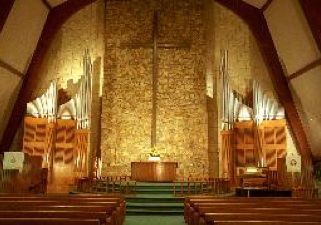 This summer we were at Aldersgate UMC in Alexandria Virginia and we were deeply honored to hear a musical rendition of the Jesus Creed. Andreas Barrett, who wrote the song and music, now has the piece available for free streaming and I hope you stop by to listen to it.
I've been listening to it during my commute to school — nice way to recite the Jesus Creed.
Let me tell you how I feel when I experience things like this: honored. When it happens just before preaching, especially when you are not sure about details, can be overwhelming. That's how I felt when I listened to the wonderful music of Andreas Barrett.
Thanks much, brother.
Music takes words to the next level.