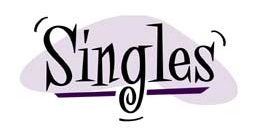 In our last post in this series, John Piper has a chapter on singleness, and I didn't know what to expect. I say this for two reasons: some leaders in recent years have made some incredibly insensitive remarks about singleness and because I'm aware of the struggles so many have who don't want to be single. On top of this, culture has not made it a primary focus of our youth to pursue love and marriage. (More of that someday.)
So, what does Piper say in his recent book, This Momentary Marriage: A Parable of Permanence?
Of course, I'm keen on hearing what singles have to say about this chp and how singles are experiencing the church today. And even having any image of "singles" can at times "define" some people in ways that are prejudicial … but I risk that in order to get a conversation going here about singleness.
Here's the theme: "God promises those of you who remain single in Christ blessings that are better than the blessings of marriage and children" (113).
There are two major arguments in this chapter:
First, Piper makes much of Isaiah 56:4-5, a majestic text where the prophet extols the inclusive grace of God, a grace that shows special promise to eunuchs, and takes this as a cipher for singleness (are eunuchs and "singles" the same?):
Let no foreigner who has bound himself to the LORD say,
"The LORD will surely exclude me from his people."
And let not any eunuch complain,
"I am only a dry tree.
For this is what the LORD says:

"To the eunuchs who keep my Sabbaths,
who choose what pleases me
and hold fast to my covenant- to them I will give within my temple and its walls
a memorial and a name
better than sons and daughters;
I will give them an everlasting name
that will not be cut off


In a world shaped by marriage and procreation as the form of propagation of the seed of Abraham, this promise to eunuchs stands out. And what God promises is a blessing beyond what sons and daughters get.
Second, Piper makes much again of the impermanence of marriage and the permanence of the church and this leads him to emphasize that singleness participates as much — if not more — in the church. Therefore, the single person can be dedicated to the church and can live for eternity as marrieds are called to do — that life is the primary one.
Why? Relationships in Christ are more permanent; marriage is temporary; faithfulness to Christ defines and transcends all other relationships; marriage doesn't.
And within these is another point: the church is propagaged by spiritual rebirth and not by physical birth; this leads him to see a leveling of the playing field in Christ. (He thinks Paul himself was single, but that's not clear to me.)
One more time: singleness in this chp is a special calling and has a special blessing.
Piper has a second chp on singleness that emphasizes hospitality where he suggests that to the degree singles and marrieds mix reveals how committed that community is to kingdom ideals. Since we welcome one another as fellow disciples, we should reflect that universal community in our fellowship and hospitality.