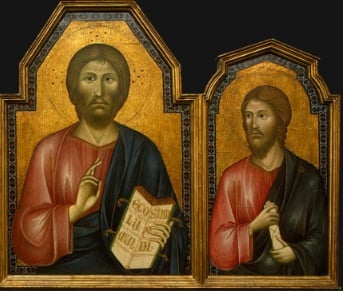 James personifies with a vivid imagination, something he perhaps learned from Jesus or one of the prophets. Here are the words of James, from 5:1-6:
Look! The wages you failed to pay the workmen who mowed your fields are
crying out against you. The cries of the harvesters have reached the
ears of the Lord Almighty. You have lived on earth in luxury and self-indulgence. You have fattened yourselves in the day of slaughter.
Powerful rhetoric. James' intent is clear: to remind the poor messianists that justice is coming, that God is on their side, and that the oppressors will someday stand before God.


The image is arresting: The unpaid wages are crying out. The cries of the unpaid workers have reached the ears of the God of justice.
Then he turns on them with more arresting images: you have fattened yourselves, as one finds in the lifestyles of the rich and famous and in the yearning for opulence, for the day when the slaughter will occur.
Someday payday will occur, only the whole system will be turned inside out and upside down.